Renting a Car with an International Driver's License
Renting a car when traveling abroad can be a bit tricky if you only have your domestic driver's license. Many car rental companies require drivers to have a valid license from the country where you are renting the car. An international driver's license serves as a translation of your home license into several languages, allowing you to legally drive in foreign countries. Here is what you need to know about renting a car with an international license.
What is an International Driver's License?
An international driving permit (IDP) is a document that translates and certifies your home driver's license into 12 different languages. It proves you have a valid license in your home country. An IDP contains your name, photo, driver information, and an authorized translation of your license details. 
IDPs are issued through an international automotive organization in your home country, such as the American Automobile Association (AAA) in the United States or the Canadian Automobile Association (CAA) in Canada. Nearly 150 countries around the world recognize international driver's permits.
Countries That Require an IDP
Many countries worldwide require foreign drivers to carry an IDP along with their valid home license. Some of the most common destinations that require an international permit include:
– Canada 
– Mexico
– France
– Italy 
– Spain
– Germany
– Austria
– Greece 
– Switzerland
– Turkey
– South Africa
– Australia
– New Zealand
– India
– China
– Japan
– South Korea
In addition, some countries require you to have an IDP translated into the local language. For example, Thailand and Vietnam require the Chinese translation of the IDP. Parts of Russia require a Russian translation. Be sure to check the requirements for wherever you plan to drive.
Turo is a peer-to-peer car sharing platform that allows car owners to rent out their personal vehicles. Drivers can conveniently book cars using the Turo app or website and unlock vehicles with their phone. Turo accepts foreign driver's licenses and international permits to rent cars domestically and abroad. Be sure to upload your valid home license, IDP, passport, and other required documents when booking. Turo provides insurance coverage options tailored for international travelers driving with foreign licenses.
Renting a Car in the United States
In the United States, renting a car with only an international permit but no home license is not allowed. Drivers need to carry both their valid domestic license and an IDP when renting a vehicle. 
U.S. rental car companies like Avis, Budget, Hertz, and Enterprise will accept foreign driver's licenses along with an IDP. The minimum age to rent a car is usually 25 years old for drivers with an international license. Be sure to check each rental company's policies.
Some things to keep in mind when renting a car in the U.S.:
– Your home license must be valid and not expired. The same goes for your IDP.
– Only an official IDP document is accepted, not just a translation of your license.
– You may need to provide a travel visa or entry stamp showing you legally entered the U.S.
– Some rental car insurance coverage may not apply with an international license. Check with the provider.
Renting a Car in Canada
Canada has province-specific rules when it comes to renting a car with a foreign license. In most provinces, you can rent a car with just your valid domestic license. However, in the provinces of Quebec and British Columbia, you must have an international driving permit along with your home driver's license.
The minimum rental age may also vary by province, but is typically between 21 to 25 years old with an international license. Always verify the rental requirements and restrictions when booking a car in Canada.
Things to note when renting a vehicle in Canada:
– Your domestic license must include a photo and be issued in English or French. Licenses in other languages require an IDP.
-Rental providers like Hertz, Enterprise, and Budget will rent to drivers with a valid foreign license, with or without an IDP depending on the province.
– Bring additional ID like your passport. Some rental agencies require you to present ID from your home country.
– Driving restrictions may apply in certain provinces for those with an international license.
Zipcar Car Rental
Zipcar operates an international car sharing network across over 500 cities worldwide. Members can reserve vehicles by the hour or day. To rent with Zipcar, you must have a valid driver's license from your home country along with an IDP if your domestic license is not written in English. Zipcar will accept driving credentials issued outside the U.S. and Canada. Review Zipcar's list of approved foreign licenses before your trip and be prepared to show your domestic license, IDP, passport, and supporting documents when renting.
Renting a Car in Other International Destinations
The rules for renting a car overseas vary significantly by country. In some places like Ireland, Denmark, Sweden, or Portugal an IDP may be recommended but not always required along with your domestic license. 
In other countries like France, Italy, Germany, Australia, and New Zealand, you are mandated to have both your home driver's license and international permit. Fines can apply if caught driving without both.
Be sure to research the specific car rental regulations in your destination country. Call ahead to the rental company and verify what identification documents they require from foreign drivers.
Some tips for renting a car abroad:
– Obtain an IDP covering the required languages for the countries you will drive in.
– Check that your home license is valid in your destination. Some places require licenses to be issued for at least 1 year.
– Bring passport, visa, entry stamps, and other paperwork to verify your legal status in the country.
– Have copies of your documents in case any get lost or stolen.
– Purchase insurance ahead of time for maximum coverage when renting overseas.
Benefits of Using an International Driver's License 
Getting an international driver's permit provides several key benefits when renting cars around the world:
– Allows you to legally drive and rent a vehicle in foreign countries that require an IDP.
– Provides an authorized translation of your license into global languages. 
– Often extends driving privileges to non-residents and tourists.
– Satisfies car rental company requirements for foreign travelers.
– Removes language barriers when renting and driving in other countries.
– Simplifies the rental process and paperwork requirements.
– Gives you and rental agents confidence in the validity of your credentials.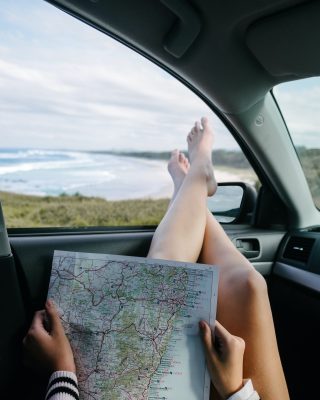 In summary, an international driving permit serves as an essential document for drivers looking to rent and operate vehicles abroad. With an IDP along with your approved home license, you can navigate language and legal barriers when renting cars worldwide. Be sure to research requirements and get your international license before embarking on your worldwide driving adventure.